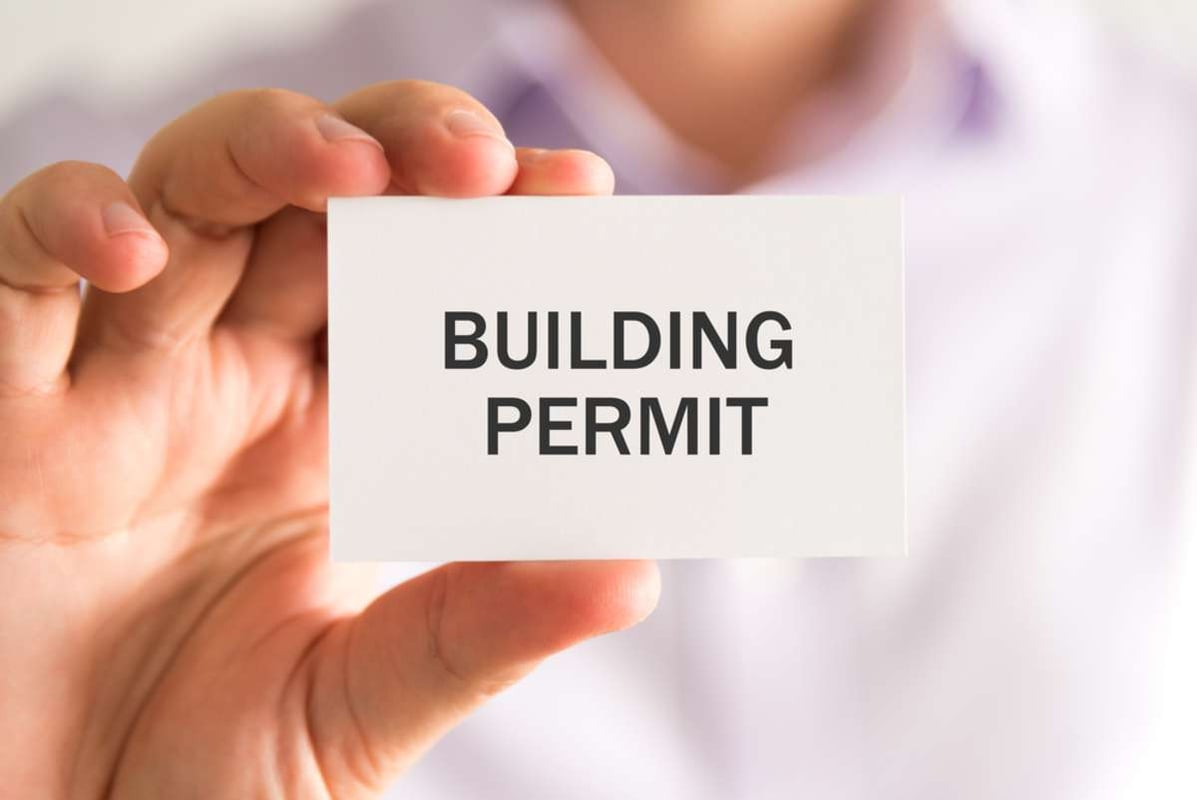 Building permits are necessary for any construction project and commercial real estate build. They ensure consistent and safe building practices across the board to meet building codes, zoning requirements, and local regulations.
However, these permits are location-dependent, meaning city, county, state, and federal guidelines can all come into play (often all at once), creating a somewhat murky landscape. In addition, varying timelines, trade-specific permits, and costs can further delay and impede projects, frustrating first-time and inexperienced property investors and developers.
When investing in commercial properties, it's crucial to understand the permit process. Keep reading as our team outlines this process from beginning to end to help demystify the process.
Why Is a Building Permit Required?
Building permits exist to protect human life. Over time, these codes have since been extended to guarantee additional safeguards and accessibility requirements such as disability access, sustainability purposes, and social goals.
With the underlying goal of safety in mind, you'll find permits cover a range of purposes. In addition, permits may vary depending on the external environment and pressures. For example, a new building in a skiing mountain may require specific structural features to protect against avalanches.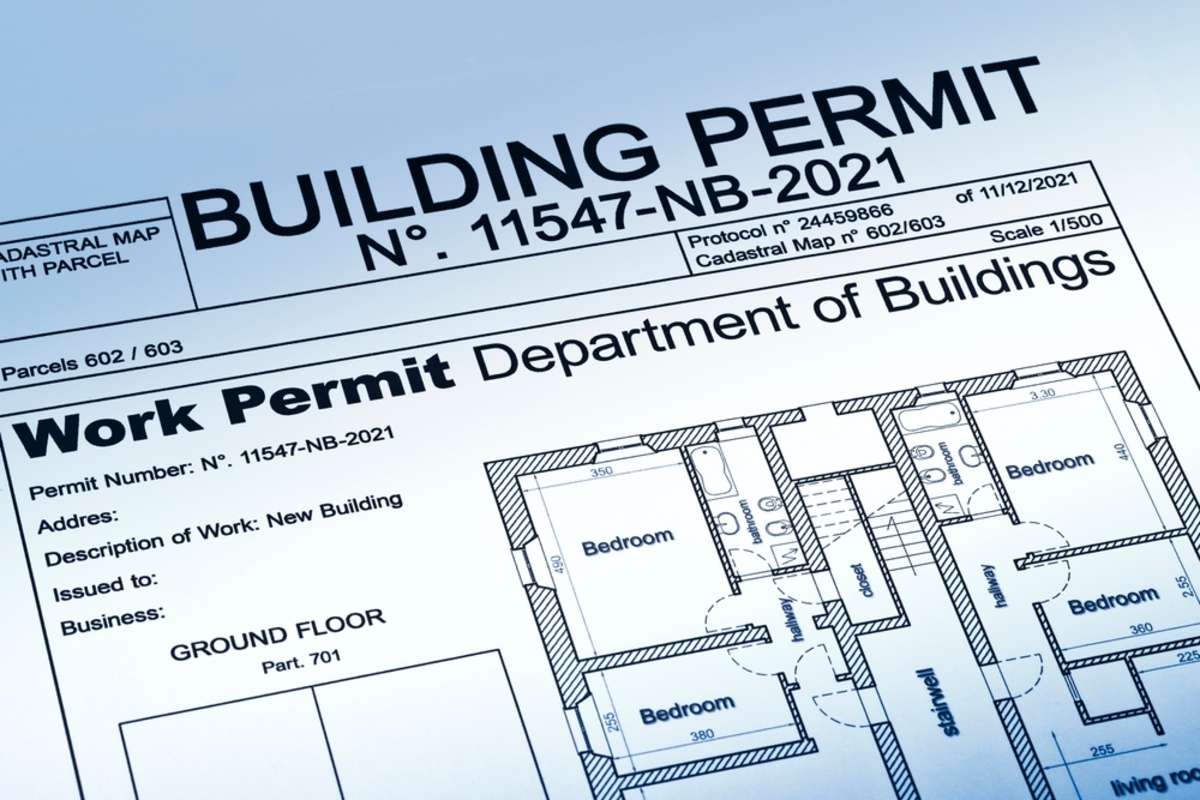 Permits are an essential component of compliance and safety. Failure to solicit the proper building permit can lead to severe legal, financial, and reputational damages and exposure to litigation in injury cases.
Human Safety Permits
What is typically required for permits based on human safety? Here are a few examples of what these permits cover:
Structural integrity, i.e., a permit for a new build

Fire safety, emergency response access

Equal access for people with disabilities with the addition of ramps, elevators, and other extras.

Pool Guidelines

Fuel storage
In Chicago, investors must have the appropriate permits for buildings to ensure human safety for business owners, their employees and customers, and anyone working to manage the facility.
Environmental Permits
In addition to human safety permits, environmental permits may be required for:
Insulation

Stormwater drainage

Low flow toilets
As we move towards a more environmentally and socially conscious landscape, it's important to remember that we may see an uptick in environmental permits mandating climate-friendly materials or builds.
When Is a Building Permit Required?
The first and most crucial step is to check with a building authority or property management team if a building permit is necessary.
Permits can differ significantly through jurisdictions, and the construction landscape is constantly shifting, adapting to new changes in the market, and planning requirements such as energy efficiency obligations may be brought in quickly.
A permit is required for any work or structural modification beyond the scope of essential interior upgrades or cosmetic touch-ups, i.e., painting a wall. Therefore, electrical upgrades, plumbing, or even adding a fireplace to a multifamily space must be backed by a permit.
Identifying Permit Requirements
To identify the permit requirements, it's crucial to undertake research and break down the project into its classification.
For example, some of the standard permit types include:
Building a new construction

Doing electrical works

Plumbing

Mechanical upgrades

Trade

Zoning

Occupancy
Each type of permit has a different application process, fee structure, and requirements.
What Are the Steps to Obtaining Appropriate Permits?
Although each permit will vary depending on scope and location, the standard steps to obtaining a permit are:
Completing your application

Creating a site plan (usually with the help of professionals)

Setting an appointment for plan approval

The permit is granted, or corrections and changes are requested

Conduct and construction can begin

Schedule appointments and inspections to ensure compliance

Completion of the project and final approval
If you're not sure of the steps for a property in the Chicago area, experienced commercial property management professionals can help!
How Long Does Approval Take?
Unfortunately, there is no set timeline for how long a building permit can take. For example, a permit can be granted instantaneously for minor upgrades, whereas large-scale or complex projects can take months and sometimes even years between submission and approval.
It is integral that each stage is completed thoroughly, including all necessary documents, plans, and details to avoid setbacks or revisions.
Budgeting for Permit Fees
Costs vary significantly and generally reflect the project's permit-seeking scope. However, some great online resources can help with budgeting and predicting prices.
For example, when considering the real estate Chicago offers, use the city's free online fee calculator that provides estimates based on construction, occupancy area in square feet, and project scope.
Additionally, remember that building permits should be prioritized and budgeted into the initial project costs when planning your real estate investment strategy.
Work With Property Managers
The permit process, while necessary, can be challenging to navigate. Partnering with an experienced commercial property management group like Brian Properties can alleviate much of the pressure and ensure you are attacking your project with the highest level of compliance.
Make Sure You Have the Right Commercial Real Estate Permits
Permits are a necessary component of any construction job. While they may be frustrating to organize, failure to abide by the relevant requirements can lead to severe consequences and massive delays to your building project.
Working with an experienced property group is one of the easiest ways to ensure consistency and full compliance with building permits. Reach out to the Brian Properties team today to discover how we can help you navigate building permits for your commercial investments.