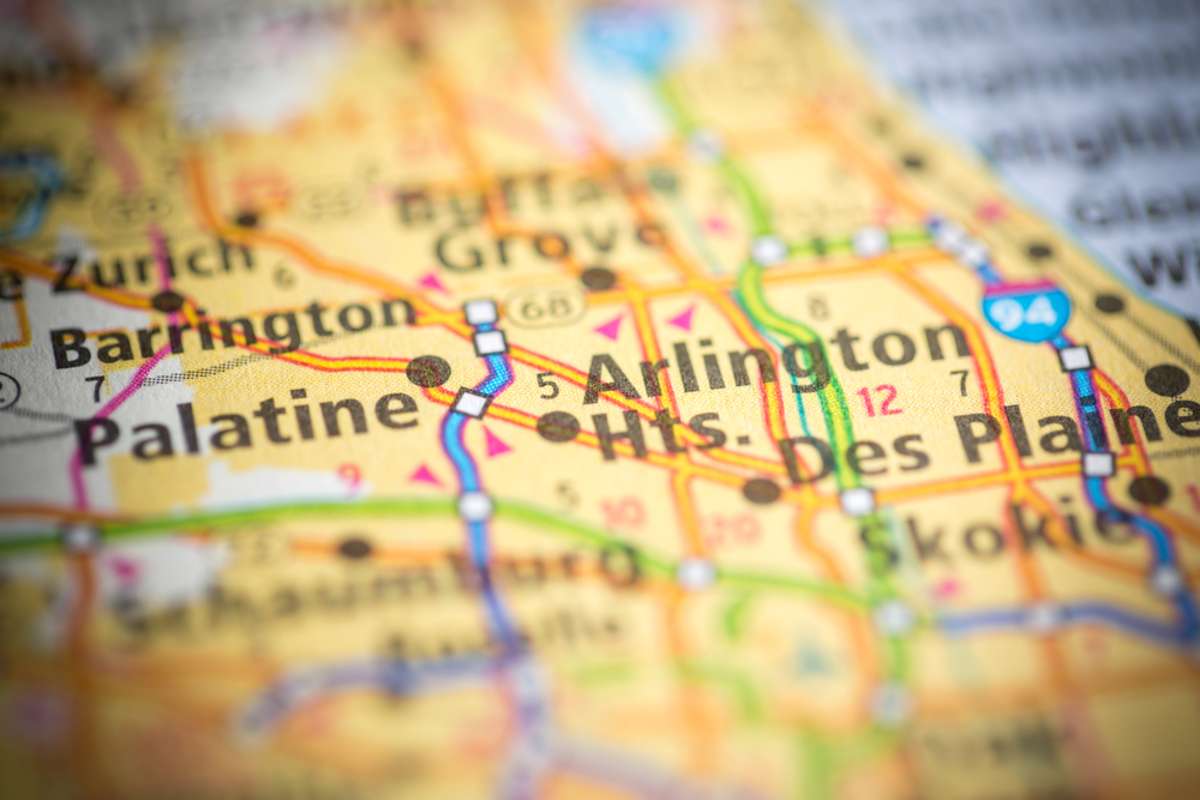 Elite commercial real estate deals are not limited to the central business district of Chicago. Due to population growth, rental demand, and a strong job market, there are opportunities for savvy investors around the surrounding areas and leading neighborhoods.
Metropolitan Chicago is more than 10,800 square miles and is home to over 9.6 million residents, contributing to a robust local economy backed by diverse industries. Savvy investors know that just as there are fantastic commercial real estate for sale opportunities in the city, there are equally great deals in the suburbs for those willing to look.
This blog looks at five leading suburban Chicago neighborhoods for CRE investment and a commercial real estate group going the extra mile to help investors secure their dream CRE deal.
Consider These 5 Chicago Suburbs for CRE Investment
Suburban vs. urban commercial real estate both have their positives and negatives. Due to rising rent increases and cost of living pressures, many institutional investors have turned their interest towards suburban commercial opportunities to chase value, rent growth potential, and less restrictive build opportunities. In addition, office space rentals suffered during and post-covid 19, with an air of uncertainty still surrounding this topic.
Out-of-city retail spaces are seeing a massive resurgence in popularity, which may indicate a broader trend.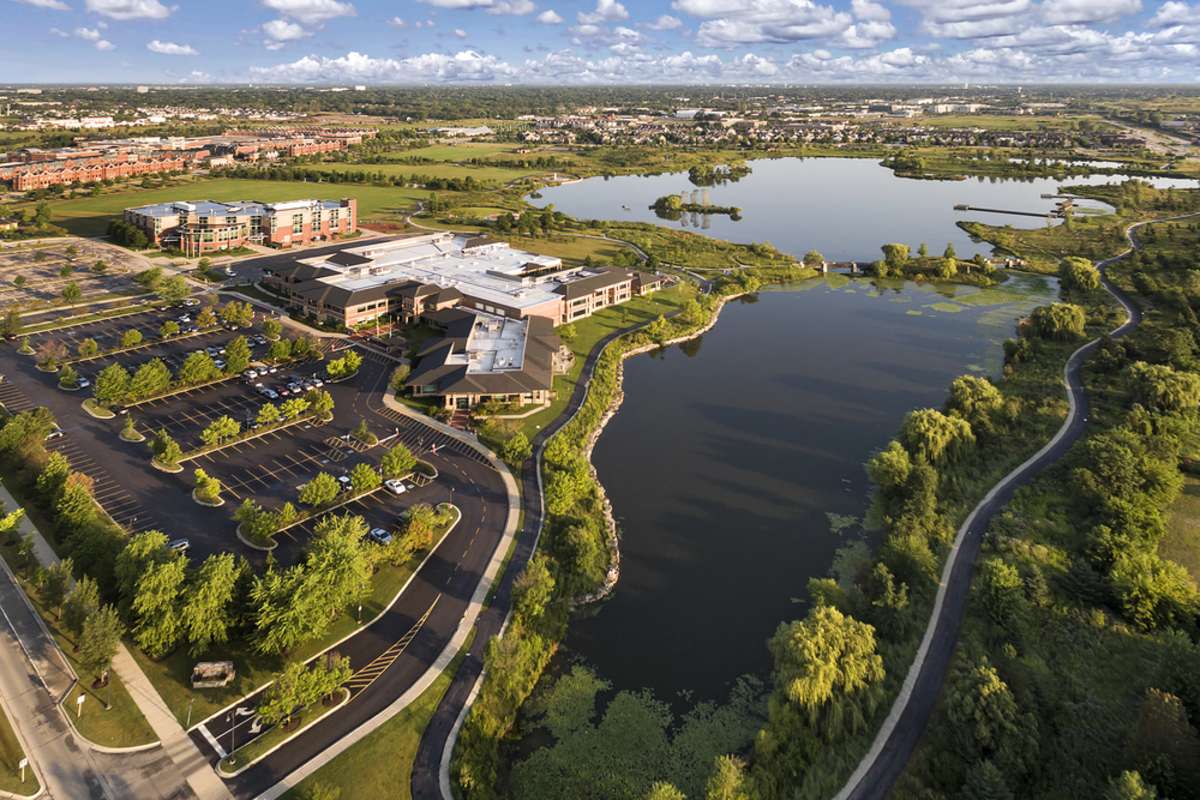 With ninety-eight neighborhoods in Chicago and the surrounding area, we've hand-picked five suburbs set to provide value to CRE investors to save you from searching buildings near me for sale and hoping for the best!
1. Arlington Heights
Arlington Heights has a population of around 77,000 and a median household income of $106,996. This suburb is one to keep on the radar with a median income well above the national average, a diverse local economy, and heavy investment in the industrial and manufacturing centers.
2. Glenview
Glenview is just 15 miles Northwest of the Chicago Loop with a convenient proximity to the commercial center. With a population of about 50,000, Glenview boasts impressive headquarters and business centers, including a Kraft Heinz R&D facility and the Fortune 200 company Illinois Tool Works.
Additionally, with a highly regarded school district, 34 parks, and 290 acres of playground, Glenview is a solid location for multifamily and commercial real estate projects and investments.
Glenview is preparing for growth and urbanization, transforming parts of its city center to be more walkable and resident friendly.
3. Schaumburg
Schaumburg has an estimated population of around 77,000 and sits 28 miles Northwest of the Chicago loop. As the largest community in Illinois, Schaumburg has grown in population and diversity since its incorporation in 1956.
The large employment base and local investment transformed Schaumburg into Illinois's most important economic center outside Chicago.
With over 9.5 million square feet of retail and restaurant area, 12 million of office space, and 13.5 million of industrial space, there is a thriving commercial real estate landscape; the daytime population of 150,000 supports this economic environment—and there is plenty of opportunity for CRE investors.
4. St. Charles
St. Charles is 35 miles west of downtown Chicago and has an approximate population of 33,000.
With a strong cultural history and local community, St. Charles offers a substantial value-add investment opportunity with house prices down since last year. Additionally, with a solid local government job market and high community school employment levels as one of the driving economic forces, there is multifamily potential for investors and small business options such as restaurants.
5. Barrington
Situated in the Northwest, 30 miles from Chicago, Barrington has a population of around 16,000 and is often heralded as one of Chicago's best places to live. With a strong school district and a median household income of $154,161, Barrington is supported by a vital transport, construction, and manufacturing economy.
Why Partnering With a Trusted Real Estate Group Is Essential
Each suburb has unique demographics, job markets, and property values. Even within the suburb itself, there is variation and points of difference.
A real estate group with expert knowledge and historical presence in the markets is an invaluable partner to a discerning investor looking to gain a stronghold in the Chicago suburban market.
The Brian Properties team has helped investors invest for the long term by providing unparalleled brokering and management services. Whether it's a ten-store corner shop or an office tower, we offer the same level of insight, management, and care.
Some of our services include:
24-hour availability for emergency calls

Immediate attention to all tenant complaints

Fully computerized bookkeeping and billing

Monthly reports to owners detailing income and expenditures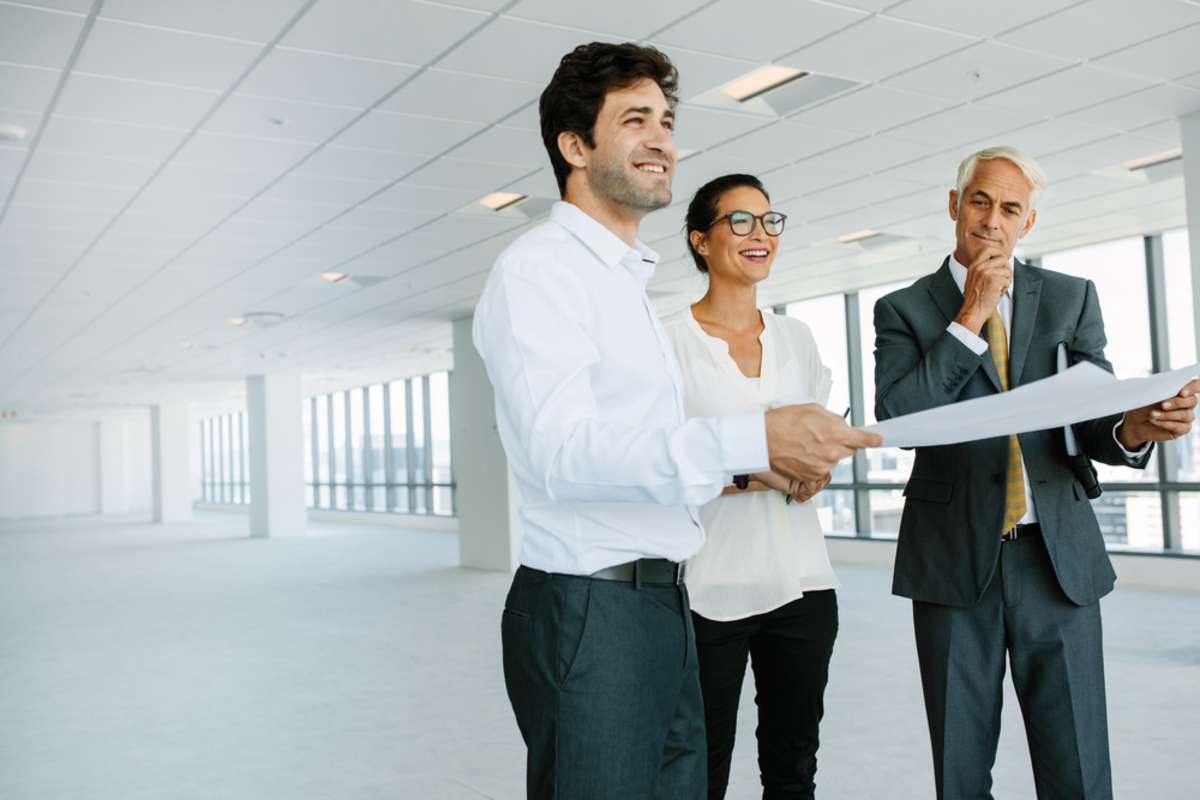 With extensive knowledge of the suburban Chicago market, we can serve clients needing space for lease in office, retail, medical, and industrial buildings.
Don't Overlook Commercial Real Estate for Sale in Chicago's Best Suburbs!
With a strong cultural history, booming job markets, and an impressive work-life balance, the Chicago metropolitan area is a substantial market for investors. Contact the Brian Properties team today if you're interested in learning more about how these five suburbs can provide commercial real estate investors with unique and powerful investing opportunities.