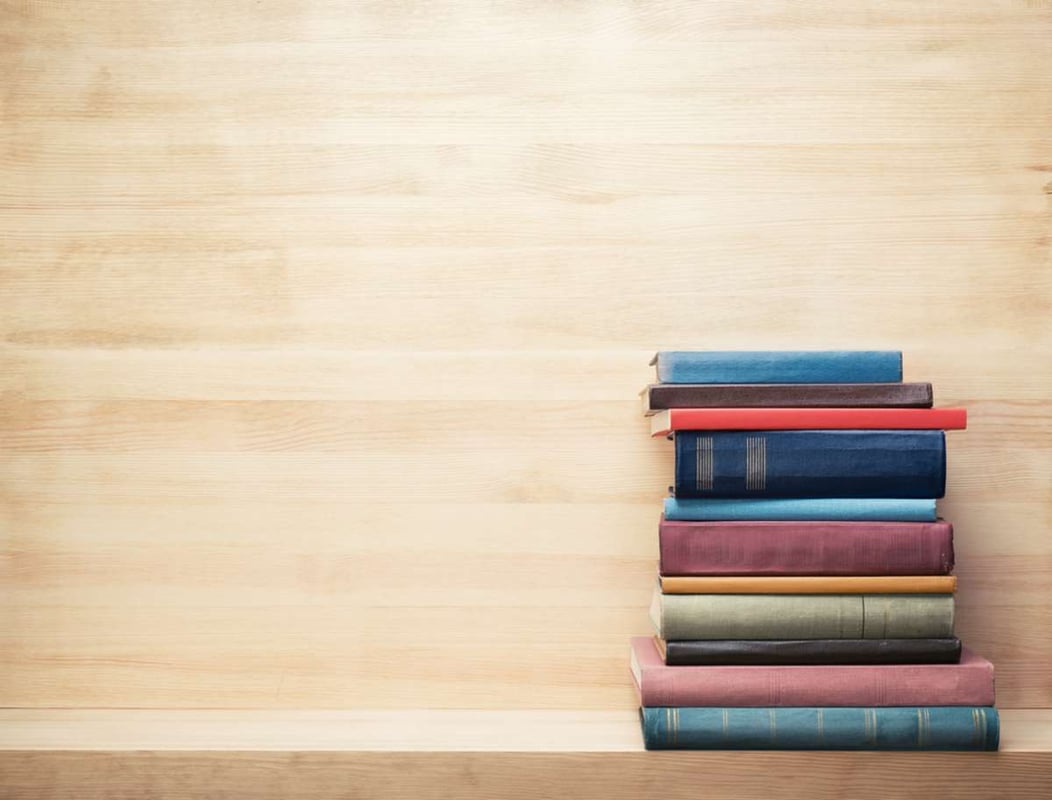 Do you need to sharpen up your real estate investing knowledge?
Fortunately, there's a wealth of information and a whole world of resources out there for you.
Books and investing courses are great ways to develop a foundational understanding of commercial real estate investing strategies. You'll be an unstoppable force with the basics covered and an understanding of the current commercial real estate market.
Today we give some of our best recommendations for leading real estate and investing books and courses to help you unlock this next-level learning.
Why Real Estate Education Is So Important
Real estate facilitates more upward mobility than any other asset class. Some figures indicate that real estate investing has enabled almost 90% of all millionaire statuses.
However, these days, this type of wealth-building potential is not reserved for the super-rich. Anybody can get started in commercial real estate investments. There are many ways to enter the market and this wealth. At the same time, there's more to learn!
The way deals are done, financing, and the legal landscape continue shifting rapidly, which means consistent education and self-learning are two critical pillars of success as a commercial real estate investor.
Top Real Estate Investing Books
If you're a reader, there are plenty of excellent books to build your real estate knowledge. Here are a few of our favorites!
"Rich Dad Poor Dad" by Robert Kiyosaki
Part-self help, part financial guidance, this book looks at financial literacy and the fundamentals of building wealth through tangible assets.
Kiyosaki introduces simple and actionable lessons that investors can use to save more money from the perspective of a rich dad and a poor dad based on two figures in Kiyosaki's upbringing.
Kiyosaki explores central concepts, including:
Risk management
Tax savings
Financial education
Passive income building
Mindset and positive psychology
The book is one of the most widely read personal finance books ever and remains at the top of the conversation when considering influential works of investing education.
"The Millionaire Real Estate Investor" by Gary Keller
Gary Keller founded Keller Williams, the largest real estate agency in the world based on agent number.
In this work, Keller introduces the strategies and secrets of over 100 millionaire real estate investors who share insights and secrets into wealth building. It is as close to a handbook for building wealth through property as you can get.
The book examines topics including:
Personal and professional mindset
Investment models
Planning and goal-setting strategies
Research and uncovering profitable deals
Financial models and deal analysis
Management and sales
This resource is packed with practical, real-world, and battle-tested advice, ideal for real estate investors!
"Negotiating Commercial Real Estate Leasing" by Martin I. Zankel
This book is a deeply thorough guide to the industry's inner workings from the perspective of investors, property managers, and tenants.
The resource dissects critical processes, including:
Lease provisions
Alternative clauses and solutions
Rent structure
Tenant improvement
Lease renewals
Resolving disputes
Economic and legal considerations of a lease
You'll find value in this book no matter what side of the negotiating table you're on.
"The Real Estate Game: The Intelligent Guide To Decision-Making and Investment" by William J. Poorvu and Jeffrey L. Cruikshank
For both beginner and experienced investors alike, this book offers a comprehensive guide to the ins and outs of owning, developing, and managing commercial real estate properties and the benefits of commercial real estate investment.
Author William J. Poorvu draws on over 40 years of real estate investing experience and 30 years as a Harvard Business School Professor.
The book is favored for its analytical approach and examines fundamental subjects, including:
Due diligence
Informed decision making
Investment strategies
Real estate types
This is a must-have for covering the basics and building a strong foundation in real estate investing.
Top Real Estate Investing Courses
If you prefer online courses or want to add courses to the library of books we just mentioned, there are plenty of online resources to choose from! Here are two of the best.
"Fundamentals of Analyzing Real Estate"
Whether you need to go deep on a specific subject or gain a fundamental understanding of the real estate investing landscape, this course offers the best of both worlds.
This resource focuses heavily on property evaluation, helping investors determine the most value-add and income-generating investment options.
"The Real Estate Financial Modeling Bootcamp"
This analytics-heavy course introduces students to the tools, techniques, and strategies required to model real estate transactions through Excel.
These financial models are fundamental to the success of commercial real estate investing strategies. The course covers models for different asset types and is based on critical metrics real estate investing firms use.
Knowledge Is Power When It Comes To Commercial Real Estate Investing
Having a solid foundation in commercial real estate investing is fundamental to success. However, when it comes to commercial real estate, local knowledge and a deep understanding of a particular market are also invaluable to choosing the right asset.
While knowing how to research a market is one thing, partnering with a property group with decades of experience in a specific area is another. For hands-on insights and experienced guidance in commercial real estate investing, Brian Properties can help!
Grab our "Ultimate Guide to Investing in Commercial Real Estate" and contact the team to learn more.