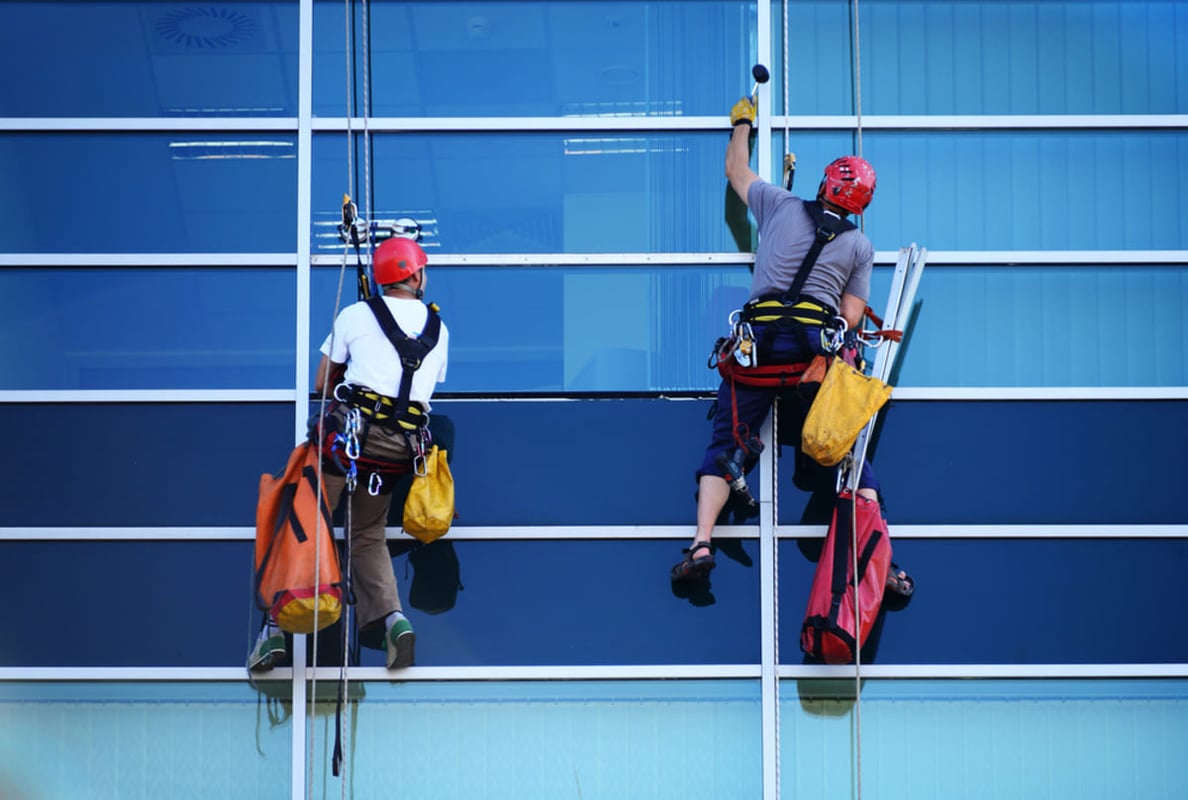 Owning and managing Chicago commercial real estate involves extensive responsibilities and obligations. Some of the most significant responsibilities are maintenance and upkeep, which are essential for the commercial asset's longevity, tenant satisfaction, and building a constructive and mutually beneficial tenant-landlord relationship.
Finding the time to build a vendor network, organize a maintenance schedule, follow up on invoicing, and much more can be challenging for new or time-poor investors.
Savvy investors understand that commercial brokers can help with more than just contracts and negotiations. These professionals with vast knowledge, experience, and contacts in the property world can leverage their expertise to help investors offer a more complete and adequate maintenance service.
This blog looks at how commercial property investors can leverage this untapped resource to provide better maintenance service and how Brian Properties' unique understanding of property needs is helping investors succeed.
Brokers Identify Maintenance Needs
The maintenance needs of commercial properties are more comprehensive and on a grander scale than those of residential. Additionally, specific zones may be subject to varying requirements or local, state, and federally legislated obligations.
By leveraging experience, expertise, and a network, commercial brokers can assist in the identification of maintenance needs in the following ways:
Location-specific needs: Suppose you're searching for commercial brokers near me to find local Chicago experts. In that case, it's a good sign that the particular brokerage group you choose will have a location-specific understanding of the property needs. This means the group will understand specific requirements, such as weather-related considerations or local laws that impact the asset and can identify appropriate maintenance measures.
Maintenance history: As property specialists, brokers have access to various tools and a vast database to leverage for deeper insights. One of the ways brokers can assist is by accessing the maintenance history of a property to uncover ongoing issues or recurring problems that require attention. These insights can help owners put an end to costly and time-consuming systems or property issues.
Proactive maintenance: Through a carefully prepared and location-specific analysis, brokers can establish proactive maintenance schedules for owners to implement into their maintenance strategy to target critical areas for prevention—before they flourish into full-blown maintenance emergencies.
By identifying and implementing strategies to actively manage maintenance, brokers can assist owners in maintaining property value and guaranteeing tenant satisfaction.
Chicago Commercial Real Estate Brokers Leverage a Network of Reliable Service Providers
Comprehensive maintenance requires the coordination and expertise of several different service providers and specialists. Building a network of these professionals can take time and effort as these relationships are often established over long-term collaboration and mutually beneficial relations.
Commercial brokers can assist commercial real estate investors in connecting with these specialists in several ways, including:
Access to an instant network of professionals: Commercial brokers typically maintain an extensive industry network encompassing contractors, electricians, plumbers, cleaning services, and additional external vendors. Additionally, they can offer recommendations for professionals with established reputations for delivering top-tier services to fellow property owners. This guarantees a higher level of service while reducing the risk of poor work quality or fraud.
Vendor management: Brokers, especially those that offer property management services like Brian Properties, can handle ongoing communication with vendors, ensuring regular maintenance and overseeing repairs on behalf of landlord-clients.
Contractual management: As property and contract management specialists, brokers can assist landlords in negotiating contracts with vendors to ensure reasonable pricing and quality of services. They can also review and recommend modifications to vendor contracts, reducing potential conflicts and protecting landlord interests.
By partnering with trusted and experienced brokers, landlords can leverage their network to access fast, quality professionalism for commercial rental property maintenance needs.
Experienced Brokers Facilitate Upgrades and Renovations
Value investing is one of the strongest real estate investment strategies related to commercial properties. It can deliver exceptional returns through cash flow appreciation and boost equity in a traditionally robust asset.
However, these benefits are not guaranteed and require a carefully thought-out and active approach to property upgrades and renovations.
Brokers can assist landlords in unlocking these benefits by helping with upgrades and renovations in the following ways:
Insights and market knowledge: Brokers, especially location-specific brokers, for example, those that focus on Chicago commercial real estate, have a deeper understanding of the economic undercurrent, growing trends, and future predictions of the marketplace. They can use this information to advise landlords on which upgrades or renovations will add the most value to the property and attract potential tenants or buyers.
Opportunities for upgrades: Brokers can help identify upgrades and renovation opportunities that may increase the property's market value. They can assess the property's condition, suggest improvements that align with market demands, and yield a higher return on investment or greater demand.
Costs and financial planning: Brokers can help investors identify fees for potential upgrades and prioritize spending to maximize value.
From cosmetic upgrades to more large-scale renovations, a broker can help landlords enhance their property's overall appeal and value.
We Apply Market Knowledge and Rent Adjustments
The Chicago commercial real estate market is dynamic and highly competitive.
Informed, data-backed investors will be positioned to make better decisions regarding rental rates and adjustments.
Brokers can assist with this in the following ways:
Market understanding: Brokers can perform a market analysis utilizing tools such as a multiple listing service (MLS) to evaluate the current rental market conditions. This analysis involves researching and comparing rental rates of similar properties to determine the appropriate rental price. By considering location, property size, amenities, and demand, brokers can provide landlords with accurate guidance on a competitive yet fair rental price.
Future projections: Brokers can also assist rental analysis by shedding on upcoming trends such as preference, local regulations, forthcoming development projects, demographics trends, and more. These considerations can additionally assist landlords in setting an appropriate rental rate.
Local guidance: Local brokers can guide investors on any legislation or restrictions related to commercial rental or rent adjustments, helping them avoid legal issues or setbacks.
Maximizing rental income allows landlords to allocate funds for ongoing maintenance and property improvements.
For Chicago Commercial Real Estate Maintenance Excellence, Choose Brian Properties
Expert guidance is more essential than ever in the ever-evolving Chicago commercial market. As both brokers and property managers, Brian Properties, Inc. delivers expertise in maintenance and ongoing dedication to investor success! When you partner with our team, you'll be confident that your assets are being looked after.
To learn more about our unique approach, reach out to our experts. You can also request a free copy of "The Ultimate Guide to How a Commercial Broker Can Help Landlords Succeed."