Prop-tech has completely revolutionized communication channels and the tenant-landlord experience in the commercial real estate industry. With AI (artificial intelligence) systems quickly developing and data analytics becoming better by the day, there are more opportunities than ever for property owners to make smart, real-time decisions regarding the administration and management of their assets.
These developments have made long-distance investing much easier, more equitable, and streamlined previously document-heavy processes.
In today's fast-paced and dynamic business environment, managing commercial properties efficiently and effectively is crucial for property owners and managers. It's crucial to stay on top of the latest tech to make the process as fast and efficient as possible.
This blog looks at how technology has transformed CRE by making property owners and managers more efficient at what they do.
The Use of Centralized Property Management Systems
Property management systems are centralized tech platforms that allow property owners to monitor and manage almost all aspects of their property remotely.
Some of the ways these technologies are being leveraged include:
Storage and handling of tenant information, lease agreements, lease expiration dates, and ongoing tenant communication

Receiving, tracking, and prioritizing work orders to solve maintenance issues quickly and efficiently

Generating maintenance reports and setting recommendations for preventative maintenance measures

Creating invoices, tracking expenses and financial transactions, and faster payment processing and invoice generation

Data storage, document organization, and insurance to have as a backup of physical copies

Reporting and analytics of occupancy rates, income property performance, and fast reporting to propose updates or areas of improvement

A portal for fast and real-time communication with tenants to submit maintenance requests or make rental payments

Software integration capabilities such as software cloud or online listing platforms for more centralized and faster storage capabilities

Security of important documentation and data protection

Tenant portals with information, document access, maintenance steps, and more.
In short, the driving benefit of a property management system is the creation of a hub of data, documentation, lease agreements, maintenance, and financial information.
When considering property management software, commercial property management services and managers need to consider each option's scale, property type, and integration features. So, if you're in the market for a commercial property management platform, look for one that's scalable and hits your desired needs.
Inform Data-Driven Decisions
Data-driven decision-making has become increasingly important in commercial property management. With the help of technology, commercial property managers can gather, analyze, and leverage data to gain valuable insights into property performance, market trends, and tenant preferences.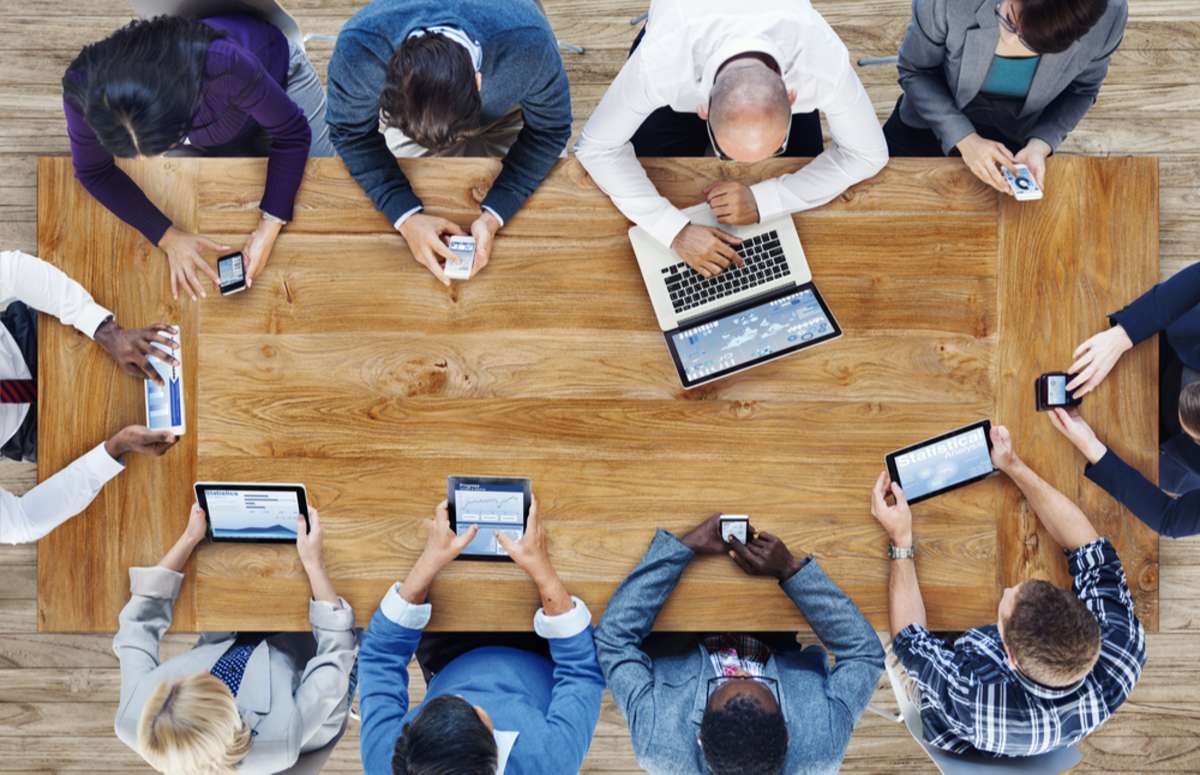 Some of the ways data is driving decision-making include:
Compiling reports on supply and demand, rental figures, and vacancy rates.

Creating insights on pricing strategies and investment opportunities by comparing critical data points.

Assessing the economic climate, including the risk and market volatility, by looking at key factors such as job numbers or migration.

Compiling reports on the local market. For example, Chicago commercial property management companies need accurate and up-to-date data on the economic factors impacting the local market and environment.

Examining key performance indicators such as occupancy, rental income, operating expenses, and tenant satisfaction reports.

Addressing environmental and social governance concerns such as data insights on energy and water consumption, waste management, and environmental impact.
Data has and will continue to transform the commercial real estate landscape unlocking new opportunities for profit and value add options as we look to the future.
Automation of Routine Tasks
Technology has automated routine tasks that previously consumed significant time and resources. Some examples of commercial property management services include automated rent collection systems, which streamline the payment process and reduce manual effort to ensure timely payments.
Additional automation capabilities include:
Automatic adjustment of smart systems and settings for energy efficiency and reduced cost

Ordering of inventory (like cleaning supplies)

Contracting vendors and assigning work orders

Enhanced security such as keyless entry, face scanners, and ongoing monitoring of access logs

Leveraging automation tools to streamline the tenant acquisition process

Streamlining the due diligence process when starting as automated review tools can flag potential issues and missing information

AI-driven chatbots for tenant engagement and Q&A

Marketing and advertising automation, such as virtual tours, walkthroughs, and showings of commercial space to target remote tenants
Finally, blockchain and artificial intelligence developments present interesting opportunities for real estate professionals. Blockchain technology may facilitate faster contracts without the need for intermediaries.
The Future of Commercial Real Estate Is in Tech
The tech landscape of commercial real estate is an exciting and rapidly growing space. When looking for potential partners or commercial property managers, it is essential to link with specialists who understand and leverage these tech systems' true power and what they offer.
At Brian Properties, we've embraced technological advancements, meaning we can offer our clients a competitive, streamlined, and data-backed experience for Chicago real estate investments. To learn more about how we apply technology to asset management, reach out to speak with a team member!
For additional insights, get a free copy of "The Ultimate Guide to Commercial Property Management in Chicago."