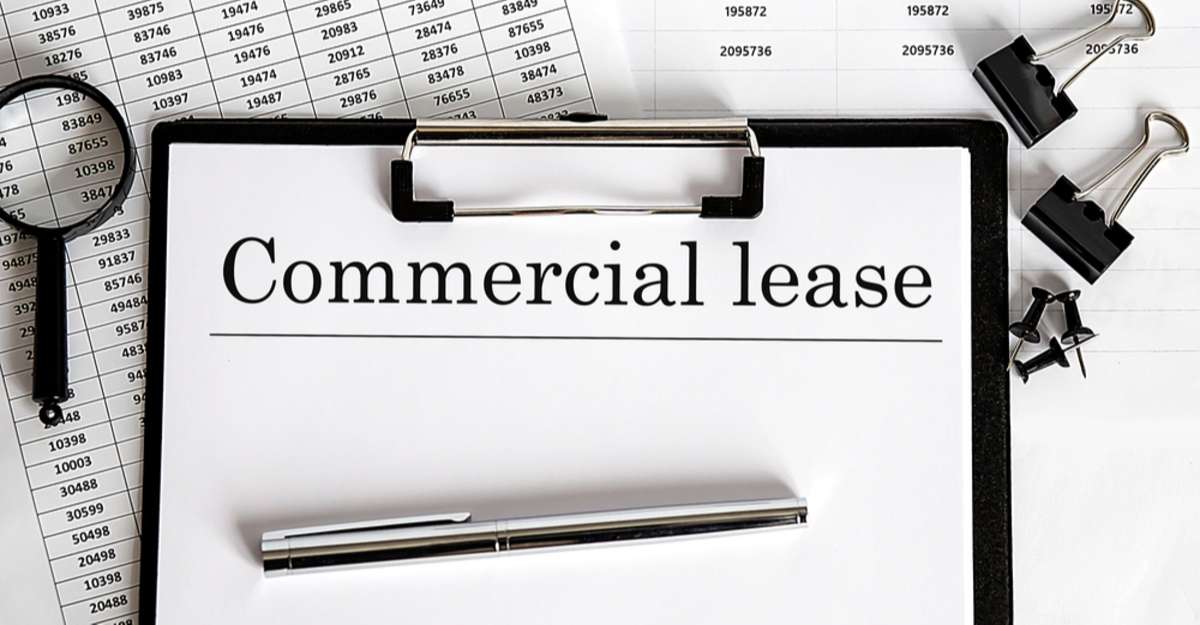 Your commercial real estate lease agreement contains everything from rental amounts to the rules and requirements for operating a business in your building. Ensuring thorough, clear, and comprehensive documentation is key to a successful occupancy period and amicable ongoing tenant-landlord relationships.
However, commercial real estate agreements differ significantly from residential due to the business nature of the space occupation. They may include components such as a Tenant Improvement Allowance, meaning more advanced knowledge is required to advocate and negotiate your contract terms effectively.
CRE owners can consult with Chicago commercial real estate managers or legal specialists to assist with this step. However, this doesn't mean you shouldn't clearly understand everything in the document!
Today our commercial property management experts walk through the basic components of a commercial real estate lease and how working with experts can help you get it right.
Basic Information
A lease agreement should include basic (yet critical) information, including the full names of all parties involved (landlord and tenant).
Further information can include the addresses of the involved parties and clear contact information. If necessary, you can include additional information, such as titles or roles, in the contract.
Lease Duration
The agreement should specify in clear terms the duration of the lease agreement, including start and end dates. Commercial leases usually have longer lease terms than residential rental agreements. Business owners and commercial property owners often prefer to secure an active lease over several years to have a commitment to the space.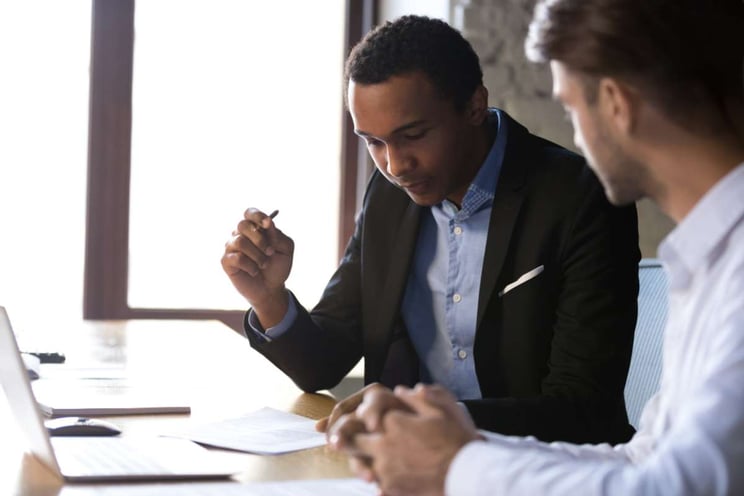 Doing this helps a company owner establish their business in the location without fear of having to move again after a few months or a lease. Property owners also prefer longer lease terms to reduce turnover and maintain occupancy rates.
When creating your lease, include options to renew or extend the agreement. When you find good business tenants, you'll want them to stay in your location for as long as their business continues to do well.
Payment and Rent Terms
When negotiating the pay and rent terms, it's essential to include three key details in the lease: how much the rent is, when it will be paid, and how it will be paid.
Make sure the documentation includes details about acceptable payment methods and discuss any penalties for late payment or avenues for mediation in cases of financial distress when a business owner struggles to pay rent.
Fees and Security Deposit
It is standard practice for a landlord to require a security deposit to secure a rentable space within their asset. The lease agreement should clearly state the amount, time, and conditions in which the deposit will be returned to the tenant.
Additionally, there should be a clause in the documentation to note any additional fees associated with the tenant's space, their use of common areas, or other costs and who is responsible.
Permitted Use and Restrictions
Often referred to as a "Use Clause," the lease agreement must clearly define the purpose for which the space must be used. As a commercial asset, the usage will be for commercial activity. However, the types of activity and any restrictions must be pre-agreed to and documented in the lease.
Due to this, it's essential to consider not only the current business but any plans for expansions or shifts into additional commercial activity. Negotiating for a wider Use Clause will give you more commercial options in the future to facilitate this expansion.
The Use Clause protects the landlord from liability or property damage resulting from a business's inappropriate use of their rented space or common area in the building.
Maintenance and Repairs Obligation
Regular and preventative maintenance is required for optimal property usage and health.
A CAM charge (common area maintenance) is often added to a lease agreement placing the onus of these costs on the tenant. However, there is great variation within these fees, and there may be some leeway depending on your unique circumstance.
These costs can include:
Parking lot
Lawn care
Snow removal
Sidewalks
Hallways
Cleaning services
Repairs
Security
Bathrooms
Elevators
Utilities
There's no single agreement on how the obligations are divided between parties, so it's crucial to clearly outline all costs in the contract.
Improvements and Alterations
Ensuring your space is optimized to deliver the best customer experience is also in the landlord's best interests. Commercial property management companies can also guide this step.
As an incentive to choose your commercial property, a landlord may consider a Tenant Improvement Allowance (TIA) for businesses signing a lease. This is a predetermined sum of money the landlord pays for the tenant to prepare the space for commercial activity.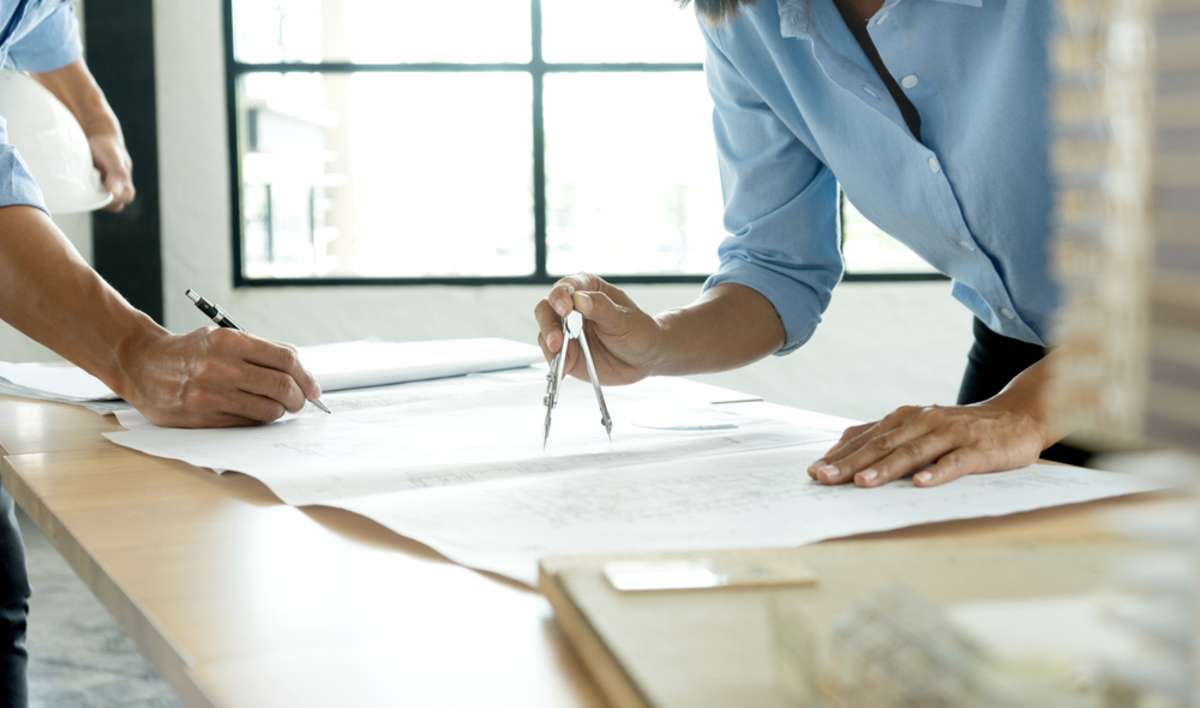 For example, if a business is opening a restaurant in your building, the TIA could help offset costs for the tenant to install cookers and fryers.
Additional and ongoing alterations must also be negotiated into the lease. Additionally, an important consideration to document in the rental agreement is the condition the property must be returned to at the end of the occupancy period.
Insurance and Liability
Knowing who is responsible for what when it comes to insurance is vital to a smooth occupancy. Be sure to clearly define the types of insurance you'll require of businesses renting space in your buildings, such as property, general liability, or workers' compensation, as well as minimum coverage limits and contributions.
The lease type will generally determine insurance obligations. For example, a landlord is responsible for insurance in a full-service lease.
If you're not sure about the best insurance requirements for your lease agreements, property management commercial groups can provide invaluable guidance regarding insurance obligations for a retail business to protect your assets.
Create Leases with One of the Best Chicago Commercial Property Management Companies
Commercial real estate owners in Chicago must pay close attention to everything they need to include in lease agreements to protect their assets! However, commercial leases can be quite a bit more involved and complicated than a typical residential lease.
A well-drafted commercial real estate lease agreement provides clarity and protection for landlords and tenants. To make sure your leases are a solid foundation for every tenant relationship and occupancy, the Brian Properties experts are here to help! Reach out to learn more about our leasing and commercial property management services in Chicago.
We also recommend downloading our exclusive resource to learn more about CRE management for investors! It's called "The Ultimate Guide to Commercial Property Management in Chicago."