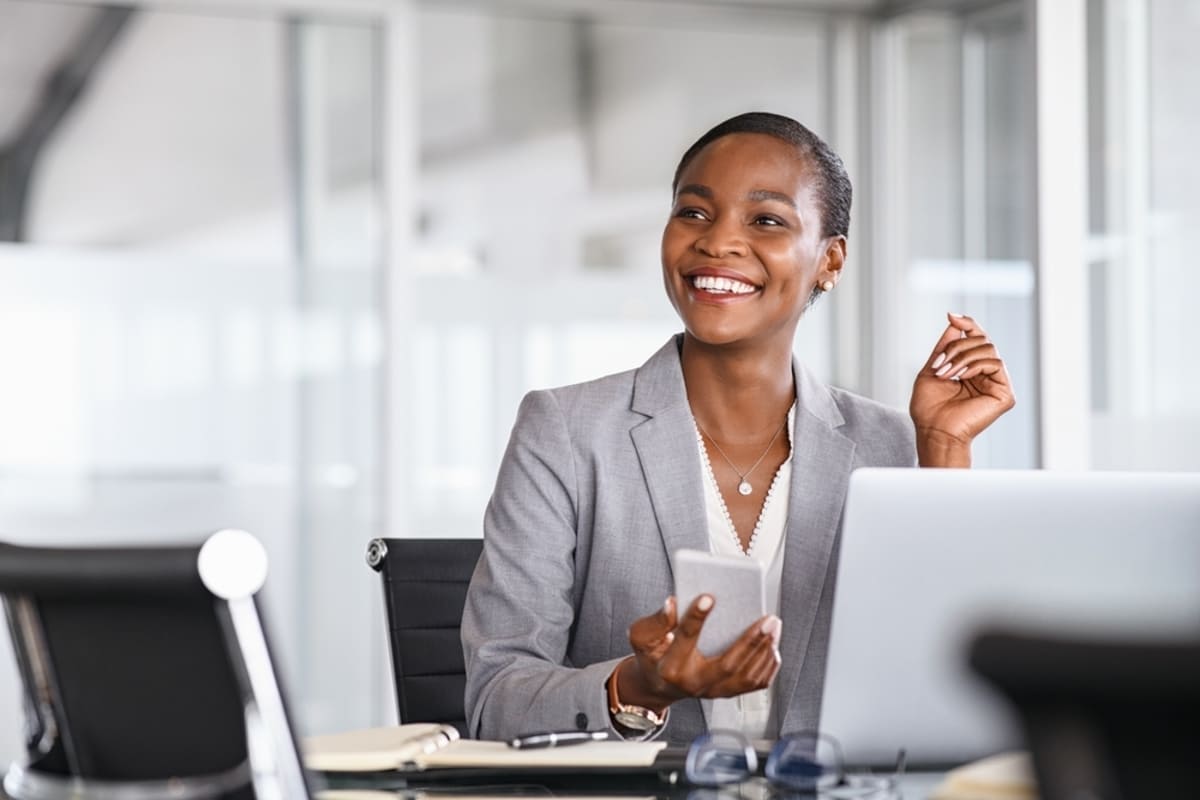 While some investors may think that listing a commercial property is enough to solicit quality tenants, the reality is that this process requires expert marketing, local knowledge, access to cutting-edge real estate software, and much more.
It's an intensive process, and the commercial real estate market is an ever-evolving landscape. Due to this, forward-thinking investors, both seasoned and newcomers, are turning to real estate broker services as trusted partners to help them navigate this complex field, realize the highest possible investment potential, and reduce overall risk.
Finding the right broker can be like a breath of fresh air, taking the pressure off these intense and specialized tasks.
This guide helps you navigate the world of brokers, how to make the most of these services, and how Brian Properties offers unparalleled brokerage services in the Chicago market.
Determine The Right Brokerage Service for Your Needs
If you're investing in the local Chicago area, searching for commercial real estate brokers near me can be a good start; however, real estate brokerages vary in their range of services, fee structure, and the types of assets they broker. Understanding these differences, plus your own investing needs, will help narrow down your options to find the right brokerage for your goals.
Some of the major types of brokerage services include the following.
Full-Service Brokers
Full-service brokers offer a comprehensive range of services, including managing real estate transactions, property valuation, marketing, negotiations, paperwork, closing the deal, and more. They may also be knowledgeable on tax strategies, zoning, financial analysis, and accounting, and in some cases, such as Brian Properties, Inc., also offer expert property management services.
Choosing a full-service brokerage can come with higher fees for their expertise and range of services, but a holistic approach to your investment portfolio can lead to better returns.
Discount Brokers
Discount brokers offer a limited range of essential services, such as listing properties, arranging showings, and facilitating transactions. However, they provide fewer services than a full-service brokerage.
Investors seeking a more cost-effective solution or an opportunity to take on some of the processes for greater control or a learning experience may find this a better approach.
Flat-Fee and Fee-For-Service
A flat-fee brokerage offers the same essential services at a predetermined flat rate irrespective of the asset price.
Fee-for-service options allow investors to choose which services they require in a bespoke style and pay only for what they need.
Virtual Brokers
A wholly online and digitized brokerage experience via virtual brokers means reduced costs. However, these brokers also deliver a less personalized experience.
Factors such as budget, investing timeframe, and asset type may all come into play when searching for a brokerage.
Evaluate Fees vs. Value and Services
Understanding the fee structures of financial brokers is crucial for making an informed decision.
Fees can vary widely — ranging from commission-based, flat fees to a percentage of assets under management. It's essential to scrutinize what you're paying for, but don't make your choice solely based on cost.
Instead, assess brokers on the overall value they bring to the table. This includes the range of tools they offer for trading and analysis, the resources they provide for education and research, and the quality of customer service. By balancing cost and value, you're more likely to find a broker that suits your financial goals.
Utilize a Broker With The Right Tools
One of the leading benefits of using a broker is their access to specialist property tools and software. Many brokerage services utilize research tools, analytical platforms, and expert insights as a critical component of their service.
These resources help brokers make more informed decisions, translating to more significant benefits for investors. When researching broker services, be sure to inquire how they use technology to their advantage and what types of technology they employ to streamline their operations.
Consider questions such as:
How do they stay updated on news, trends, and market shifts?
How do they analyze data? What broker's technical and fundamental analysis tools do they employ?
Which marketing tools do they leverage? How does this fit into their overall marketing plan?
Do they have broker's access to MLS? How do they use this to determine rental rates?
Digitized and tech-forward brokers can provide deeper insights and a more accurate service.
Partner With Brokers That Value Education
To become accredited, brokers require a sales license, course training, and on-the-job experience. However, there is a full range of additional training and accreditation options out there. A real estate brokerage that prioritizes the education of its team through ongoing learning generally indicates a team with stronger dedication, market expertise, and more developed interpersonal skills.
For example, every commercial broker at Brian Properties, Inc. possesses or is pursuing an advanced Certified Commercial Investment Member (CCIM) designation.
The Best Brokers Help Identify Opportunities For Diversification
Due to their extensive networks, experience, and access to a broader range of property types, brokers can assist investors in diversifying their portfolios into different property types of commercial properties or geographic regions. This strategic diversification can mitigate risks and enhance long-term investment stability.
Brian Properties, Inc. acts as a broker and manager, meaning they are ready to offer alternative investment opportunities to landlords in the Chicago area looking to expand their portfolio or enter additional deals.
Find a Broker That Prioritizes Relationships
Thanks to the diversification and relatively large market of Chicago commercial real estate, investors and landlords have a large base of brokerages to choose from. This means they can be more selective and align not only experience and financial background but also a cultural fit and relationship approach.
Some of the pillars of a successful landlord-broker relationship include:
Open communication: Clarity of communication helps your broker understand your goals, risk tolerance, and financial situation. Additionally, it helps align expectations for the property, resolve disputes, and deal with issues rapidly.


Honesty: This is an essential trait of brokers, primarily when relaying financial updates, reporting on properties, and more.


Consistency: Regular check-ins can ensure that your investment strategy aligns with any changes in your financial landscape or needs. Brokers can work with your best interest at heart and shift approach if necessary.
At Brian Properties, Inc., we advocate for our landlords from our three key pillars of professionalism, passion, and gratitude. Through decades of experience and historical consistency in the Chicago market, we offer unmatched guidance through property brokerage and management in this zone.
Choose Brian Properties For Next-Level Real Estate Broker Services
In the rapidly changing and competitive world of commercial real estate, brokers serve as a lifeline for investors and landlords looking to extract maximum benefits from their assets. By understanding the offerings, how the different styles of brokerages work, and how they use and leverage tools, investors can partner with the right broker and real estate professionals for their financial needs and enjoy a stress-free investing and tenant acquisition experience.
Our team at Brian Properties, Inc. stands out in the Chicago market due to its value to investors by providing insightful market analysis, personalized marketing strategies tailored to individual needs, and more. To learn more about how the right commercial real estate brokers can help you build your portfolio, request a free copy of "The Ultimate Guide to How a Commercial Broker Can Help Landlords Succeed" or contact the Brian Properties team.