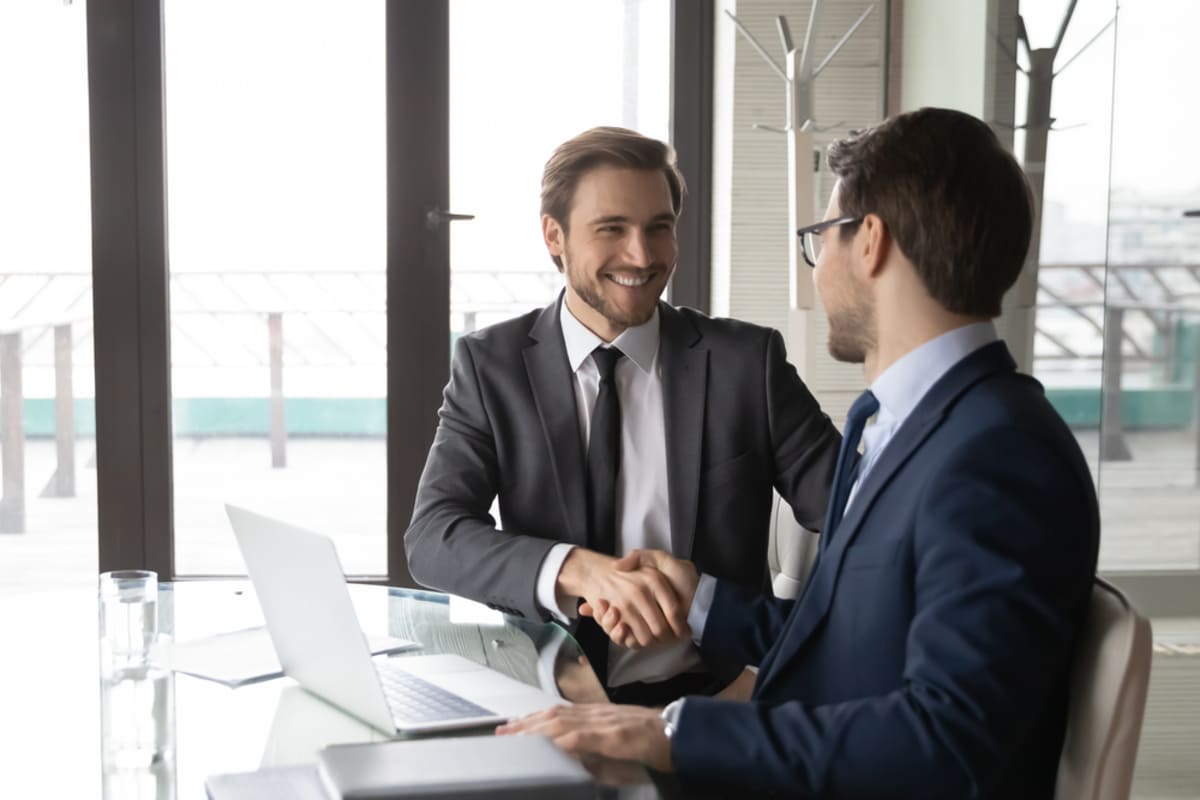 While it's true that commercial real estate investors and landlords are often high-net-worth individuals and capable of dealing with financial matters, this expertise only translates to some of the essential skills that a commercial broker can offer.
Whether office buildings, retail spaces, or industrial complexes, commercial real estate broker services bring expert marketing, tried and tested tenant acquisition strategies, data-driven research, and more to fill this gap and support investor goals.
This blog looks at five critical benefits of partnering with a commercial brokerage, why investors should consider them a key asset in their investment journey, and how Brian Properties, Inc. leads the market in the Chicago and greater Chicago area for quality brokerage services.
1. Unparalleled Market Knowledge
Brokerage firms, especially those with a long-term presence in a specific market, acquire a deep understanding of the local market—they have their finger on the pulse.
When matched with the right tools, they can access critical market data, including trends, local and national economic climate, demographics, migration patterns, income figures, inflation numbers, and more. Additionally, they understand the economic forces, including supply, demand, and comparable rental rates, and are across location-specific changes such as new constructions and investment projects.
To unlock the full benefits of this knowledge, partnering with a broker that maintains a physical presence and historical consistency in a market (something you may not get with an online brokerage) can guarantee more excellent expertise to leverage this market knowledge to negotiate market-based rents and other vital factors.
For example, Brian Properties not only stays on top of market trends but adapts and evolves to meet the ever-changing requirements of this field after decades of experience in the Chicago and Chicagoland regions.
2. Network Access and Reputation
Established, reputable commercial brokers benefit from a vast network of partners encompassing a range of property and property-adjacent industries, including tenants, landlords, investors, legal specialists, finance specialists, accountants, property managers, and more. You get immediate access to all the benefits of an expansive network without investing time in building these relationships (which can be years!).
Brokers can leverage this framework of connections on behalf of investors and property owners to create partnerships, create pools of high-quality tenants, cut down on vacancy periods, and introduce investors to off-market deals and opportunities that are not widely or publicly known—who knows what it may lead to.
At Brian Properties, Inc., we cooperate with various commercial brokers, past clients, property specialists, and more to create a list of high-quality prospective tenants for our clients to place in Chicago commercial real estate.
3. Expert Negotiation Skills
Real estate negotiation can be a daunting prospect for inexperienced investors and owners. It requires an in-depth understanding of the contemporary marketplace, legal concepts, governance, highly developed interpersonal skills, and experience in negotiating tactics.
Commercial brokers are experienced negotiators who can secure favorable lease terms, rental rates, and tenant improvements for their landlord and investor clients.
This comes from their training in a range of different property negotiation strategies, including:
In-depth market knowledge

High emotional intelligence

Understanding of technical property jargon and terms

Ethical standards

Preparation and acquired negotiation techniques

Legal knowledge
Additionally, brokers can understand tenants' needs, putting themselves in their position or applying cultural sensitivity, leading to win-win situations and faster deals.
4. Time Benefit and Resource Optimization
From sourcing tenants and creating a pool to screening, lease administration, and more, filling a vacant commercial space is much more time-consuming and involved than it may initially seem.
Marketing, property showings, tenant screening, lease preparation, ongoing tenant relations, and more are just some of the duties a commercial broker can undertake on behalf of clients. Safeguarding responsibility with trusted professionals allows landlords to focus on other aspects of their investment portfolio or dedicate more time to enjoying life.
Besides being one of the top commercial real estate brokers Chicago offers, Brian Properties, Inc. is also a first-choice management firm, meaning investors looking for a truly passive experience can take advantage of our further offerings and unlock the benefits of commercial real estate investment without any of the ongoing and time-consuming tasks and obligations.
5. Expert Guidance
Brokers can prioritize landlord goals, whether cash flow, appreciation, or diversification, and tailor their strategy to deliver these outcomes best.
Coupled with insider and unmatched knowledge of the marketplace and specific investment regions, this professional guidance ensures landlords make the right decisions. Additionally, brokers can help investors navigate the complex world of local, state, and national landlord-tenant laws that may govern the transaction, security deposit negotiations, guarantees, and any other applicable regulatory requirement. This is essential for meeting regulatory benchmarks and protecting investors from costly and damaging legal issues and disputes.
Commercial real estate constantly shifts at the mercy of supply and demand, changing tenant needs, booming tech, and more. Expert brokers understand landlord goals and that needs may shift with these changes, prioritizing education to offer the highest possible service. At Brian Properties, all our brokers are certified in or working towards an advanced level Certified Commercial Investment Member (CCIM), involving training in interpersonal skills, market analysis, tax ramifications, and more.
Finally, brokers can help investors navigate the complex world of commercial real estate jargon and language, which can be confusing unless you're deeply experienced.
For Elite Commercial Real Estate Broker Services, Choose Brian Properties
Commercial real estate brokers are indispensable to delivering actual value to property investors regarding expertise, navigating complex negotiations, locating trusted tenants, and more. In the dynamic and complex Chicago markets, this is especially true.
At Brian Properties, we've served commercial real estate investors in the Chicago and Chicagoland markets since 1973. Our experience and presence in these regions mean our expertise and local knowledge are unmatched. We can help landlords streamline their leasing process, increase occupancy, boost profitability, and more.
To learn more about our unique broker offerings, request your free copy of "The Ultimate Guide to How a Commercial Broker Can Help Landlords Succeed" or contact our team.